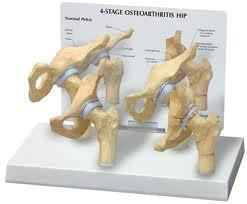 Hip Osteoarthritis Model

This hip model is a set of 4 models which shows arthritis & osteoporosis of hip in progressive manner. It shows the following conditions:
Normal , Early, Moderate, Advanced.
It's a great tool in clinic to describe the problem of hip osteoporosis & arthritis to the patients.